Pages

On the Saturday before Christmas, I went to the mall with my sister to meet some fellow 5SOS fans (WHOOT WHOOT). I'm going to be bluntly honest and I say it was the worst idea ever. I'll spare you the details of our downhill spiral, because that's not what this post is about. This post is about a conversation I had with one of the girls.
Her name (for privacy purposes we'll say) was Allison and she was 13 years old. She was short and round and absolutely adorable. She didn't say much, and at first I thought maybe she doesn't like strangers - or perhaps she didn't like anyone at all. But we ended up in the back of the group, kind of trailing behind the other girls and listening to them talk about Micheal Clifford's hair and converse with strangers as they passed out flyers for the new LIVESOS album. I made a comment about being left behind which broke the ice. I connected with this girl in the most magnificent of ways. Why? Because of what she said.
"If I said anything, people would hate me."
As she said that I looked at the group of girls hobbling and chatting in front of us. I let my eyes linger on the big tree we all seemed to stop before and I replied with: "I know, right?"
Our exchanges were short, full of teenage slang and clipped words. As I tried to break away from that, so that I could be eloquent and voice to her that her opinion mattered, it quite frankly came out like this: "So, I mean, screw other people because, who cares right? Well I care, so... yeah. Don't care."
Thinking back I know I could've said something way prettier and like, ten times more inspiring, but it doesn't matter. Allison's words opened up my eyes and allowed me to see who she was. A blossoming teen girl scared to voice her opinion - and be herself. She reminded me of how I was at that age and how I am now.
What I want you to take away from this is that 1). you are not alone. No matter what you're going through, no matter how hard, weird, or bizarre your situation is, someone else is going through the same thing.
Someone out there understands.
And 2). don't be afraid of what other people will do if you try to be yourself. In reality, we're all struggling with something. We all have to overcome something (or there wouldn't be any point to living life). So don't be scared. Don't hold back. Tug away your bindings, dear soul, and set yourself free. Be who you are meant to be because this world needs you to contribute, create and express.
Let's start a discussion in the comments. I want to hear what you guys have to add. :)
Are you afraid to be yourself? Why?
xx Nicole Rose
Expressed by

Nicole Rose
9 comments: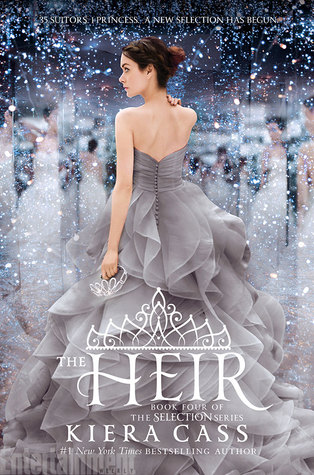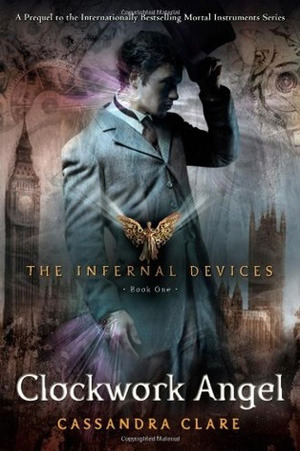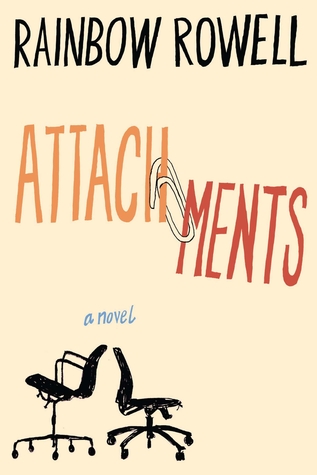 1.) Twilight by Stephenie Meyer
Yeah yeah, I know I'm late to join the party, but I've finally gotten over myself and decided it's time. I know some people who are obsessed over this series and I'd like to see what there is to obsess about (plus I have this personal thing where I can't watch the movies until after I've read the book...).
2.) The Heir (The Selection #4) by Kiera Cass
ERGH. I am so excited for this book!
The One
was an easy read and I flew through it. Once I was done I couldn't get it through my head that the story was over - and I'm so glad it isn't. I can't wait to see what Kiera will come up with next. :)
3.) Untitled (Firebird #2) by Claudia Gray
I finished the first book in this trilogy a couple months ago and I seriously can't wait for this to come out. Things were great then they went bad and they got good again - and then the book ended (I hate when this happens -_-). So as soon as this book is released I'm going to snatch it up and indulge myself with the glorious story Claudia Gray has created.
4.) Attachments by Rainbow Rowell
I've only read a few of Rainbow's (#nameenvy) books, but when I have, I escape from the world and get sucked into the book until I read the words THE END. This is one of the most wonderful feelings there is, so I can't wait to see - or better yet, read, this wonderful masterpiece.
5.) Clockwork Angel (The Inernal Devices #1) by Cassandra Clare
I read the TMI series and knew - instantly - that I was going to read all the books written and to be written by the ever so amazing Cassandra Clare. Her writings are lengthy but well worth the read. Her stories are true masterpieces - which makes me crave to read this book.
6.) The Storm (The Rain #2) by Virginia Bergin
I just finished the book that was written before this one, and the ending made me
really
unhappy, so I'm glad (more like ecstatic) the author is writing another book. I'm eagerly counting down the days until its release (GAH) so wish me luck. Hopefully I won't go insane from book deprivation before then. o_o
+ + +
You can stay updated on my reading progress by going to my goodreads profile and adding me as a friend. :)
What are you looking forward to reading?
Expressed by

Nicole Rose
6 comments:

For Christmas I got this lovely plaid number - isn't it gorgeous? I wore it for my birthday and used it as an excuse to have (yet another) photo shoot.
Do you guys enjoy photo-filled posts like these? Or do you like helpful posts? Comment your opinion below, please. :)
Thank you for reading. <3